Adopted for power supply boards for industrial equipment. (PMLCAP )
Polymer Multi-Layer Capacitor(PMLCAP) is a capacitor with extremely ideal performance.
Focusing on its ideal performance, this time it was adopted as a power supply board for industrial equipment that requires extremely low noise and EMI.
Here is Main Article
Here is Evaluation board Article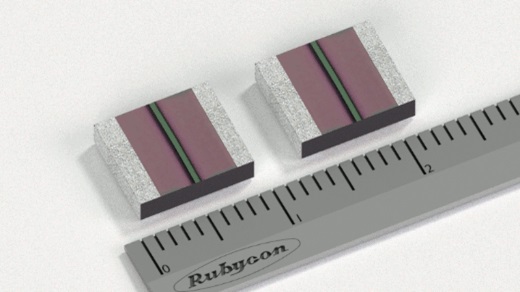 Miniaturization / Light weight / High capacitance
◆ It is smaller 90% than metallized film capacitor.
◆ The PML-CAP package weight is lighter 75% than same size MLCC
Stable electric characteristics
◆ The characteristic of PML-CAP hardly depends on the change in the DC bias.
◆ Capacitance change rate within ±5% / -55~+125℃
◆ PML-CAP is hardly influenced by the piezoelectrical effect.