Messages from the top of Company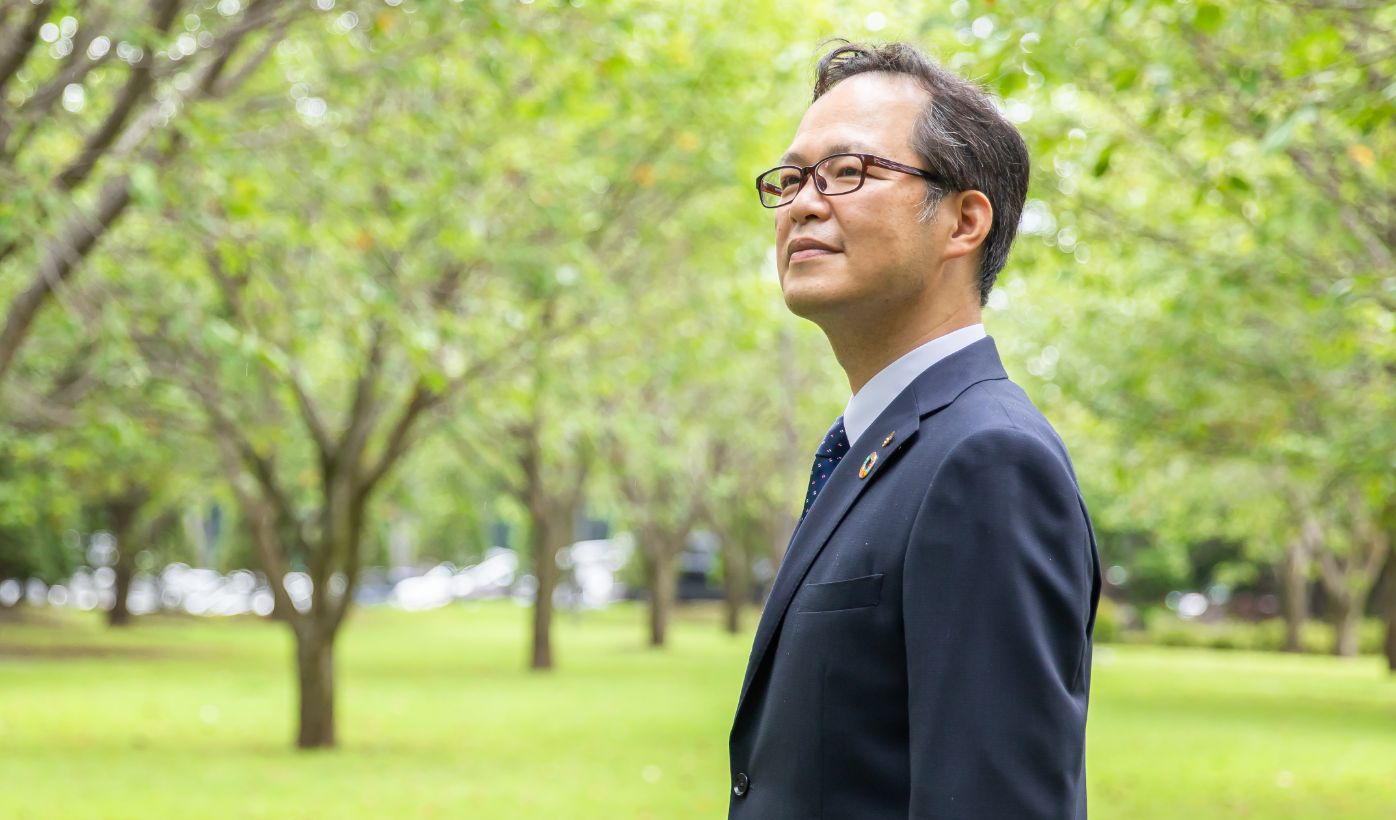 In April 1952, Nihon Denkai Seisakusho KK (now: Rubycon Corporation) was founded in Ina-shi, Nagano-ken and the business was started there only with seven staff. Since then, Rubycon has overcome various hardships and privations including its factory burned down once and again as well as other repeated difficulties, and finally on April 28, 2022 Rubycon is celebrating its long-awaited 70th Anniversary. There is now nobody left within the company who remembers the pioneer days of Rubycon in the memories. However, I strongly believe that we shall never forget the dignity of history of the company which has been finally acquired by the persistent efforts made by the experienced seniors.

Founder of Rubycon late Teruo Tonouchi, in the year of 1961, decided to create Company Song and, in the following year, also decided to create Company Creed saying "For everything, let's be the best in Japan". From all these, I strongly feel the founder's desire to further strengthen the unity and the ambition of the employees of the company as well as to show them the direction of the company at the time when Rubycon was about to celebrate the 10th anniversary of founding. The words "Tradition and Enterprise", "Endeavor and Improve" and "Sincerity and Trust" are included in a passage of Company Song. The founder repeatedly told us about these words until his later years.
"Tradition and Enterprise"
Thanks to the persistent efforts of our experienced seniors, we are who we are today. In order to pass on a good "Tradition" to future generations, it is essential for all employees to own and maintain "Enterprise" spirit with thinking and acting in a positive way when engaging in any activities.
"Endeavor and Improve"
It is indispensable to keep making "efforts", to devote oneself to one's "studies" and to endeavor day after day to improve with each other instead of being satisfied with the current situation.
"Sincerity and Trust"
"Trust" could be engendered only by adopting an attitude of "Sincerity" when we come in contact with our customers, our shareholders and the local residents of the communities where we are expanding our business through our group companies and sales offices there.
A trusted compan and a trusted individual; this is exactly what we should pursue.
I would like to value and cherish Company Song more and continue to sing it forever and ever which could be said that "Spirit of Foundation" is incorporated in.

In this dynamically and drastically changing time, now more than ever, we are committed to be more engaged in such CSR (Corporate Social Responsibility) activities as Compliance and Environmental Efforts, Raising Employee Awareness of Work System Reform and Occupational Safety and Health, Promoting Community Participation, Advancing Measures to Support Raising Next-Generation Children as well as Respecting Human Rights and Supporting Labor Practices.
We shall continue to promote product development as well as quality control aiming at Customer Satisfaction, and shall endeavor to contribute to society so that everyone in the local community could always feel close to us.

We look forward to your continued support and cooperation given to Rubycon Group.
28 April 2022
Hiroaki Akahane,
President and C.E.O
Rubycon Corporation