Polymer Multi-Layer Capacitors (PMLCAP)
Features
Series List / Series Chart
Design Support
Documents
FAQ
A surface-mounted capacitor with excellent characteristics cannot increase the capacity, but PMLCAP is small and has a large capacity, and has excellent electrical characteristics and usability.
It is a capacitor that can deliver the optimum solution to the circuit that is difficult to use with a ceramic capacitor, does not satisfy the characteristics, etc.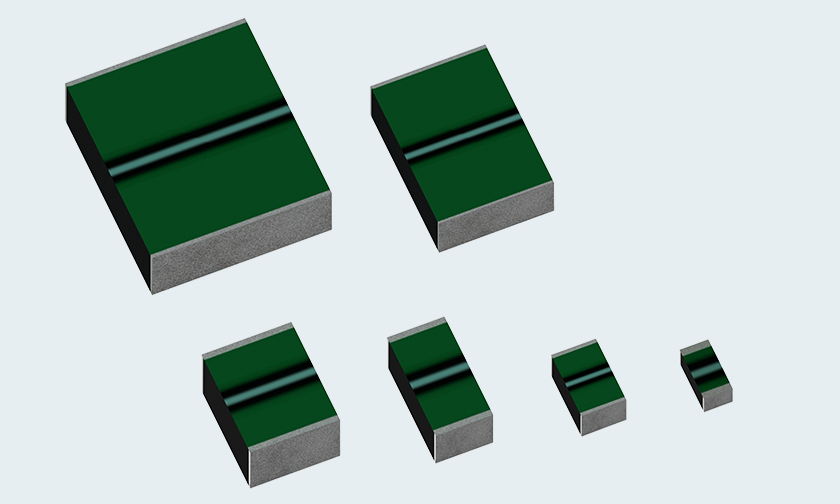 Introduction of PMLCAP "MU"series
PMLCAP laminated-part formation method
Animation of the manufacturing process
Suitable for audio circuit. Replacement from ceramic capacitors(MLCC)
Suitable for sensor circuit. No piezoelectric effect of ceramic cap(MLCC)
No squeal occurs with LCD driver and DCDC converter
Suitable for RF circuit & PLL synthesizer circuit
No risk of short circuit, smoke or fire due to cracks
New Proposal① High Voltage PMLCAP MH series (Under Develop)
New Proposal② Corresponding 175℃ PKG series (Under Planning)
Series List
PMLCAP
Type
Series
Details
Search
Features
General purpose
Moisture-proof
Rated voltage

(Vdc)

Capacitance

(μF)

Category Temperature Range
Series
Stacking Type
MU

Standard

◯
16~200
0.0001~22
-55~125
MU

new

NS

60℃

95%RH
Humidity Resistant

◯
16~63
0.001~15
-55~125

new

NS
MS

85℃

85%RH
Humidity Resistant

◯
10~50
0.001~2.2
-55~125
MS

new

MH

High Voltage

◯
250・500
1.0・0.22
-55~125

new

MH
Environmental Information
FAQ
What is the service life of a PMLCAP?
The service life of a PMLCAP varies greatly depending on the conditions of use, particularly if it is used at a higher voltage than the rated voltage or in a hot and humid environment.
Please contact Rubycon in advance for further information.
Is voltage derating necessary if the PMLCAP is used in the category temperature range?
The dielectric material used in a PMLCAP has superior heat resistance. Therefore, voltage derating is not necessary.
How is the buzz characteristic?
One of the benefits of PMLCAP is very low buzz when AC is applied, due to the high adhesion between the layers.
Please try using PMLCAP in any of your circuits that require quietness.