Process to ensure Product Safety
To ensure the safety of our Products, we comply with the relevant laws and regulations from the product development and design stage, confirm non-use of environmentally banned substances, provide technical materials with precautions for safe use, and conduct reliability tests by adding safety confirmation items in each process.

We conduct reliability tests at the product development and design stage, reliability tests to confirm manufacturing conditions at the process design stage, and reliability tests to monitor lot variation by periodically sampling all factories and series in the mass production process to maintain the safety as well as reliability of our Products throughout the entire process.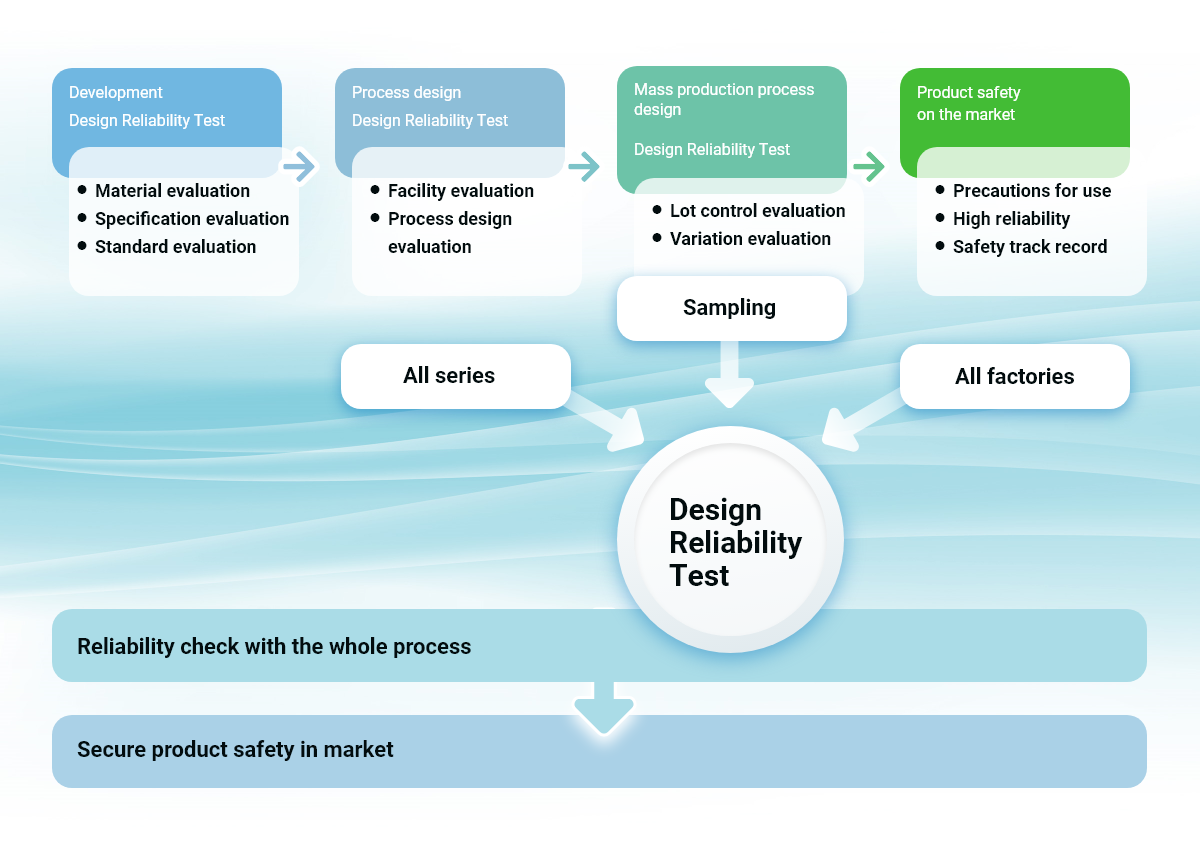 C0C:Claim 0 Campaign (Zero External Complaint Campaign)
In order to improve Customer Satisfaction and achieve Quality Improvements which lead to Product Safety, we take all customer complaints seriously and have started Quality Improvement activities with a target of "Zero" Complaints as a responsibility of the factories directly involved in Product Manufacturing.

Under the name of "Claim 0 Campaign" (Zero External Complaint Campaign), we developed activities from recurrence prevention to occurrence prevention, and in the 9th year since 2012, we achieved and maintained the level of 80% reduction of the number of External Complaints. We shall continue to promote such activities always focusing on "Zero Complaint".
External Complaints (ppm) [ Complaints / Production ]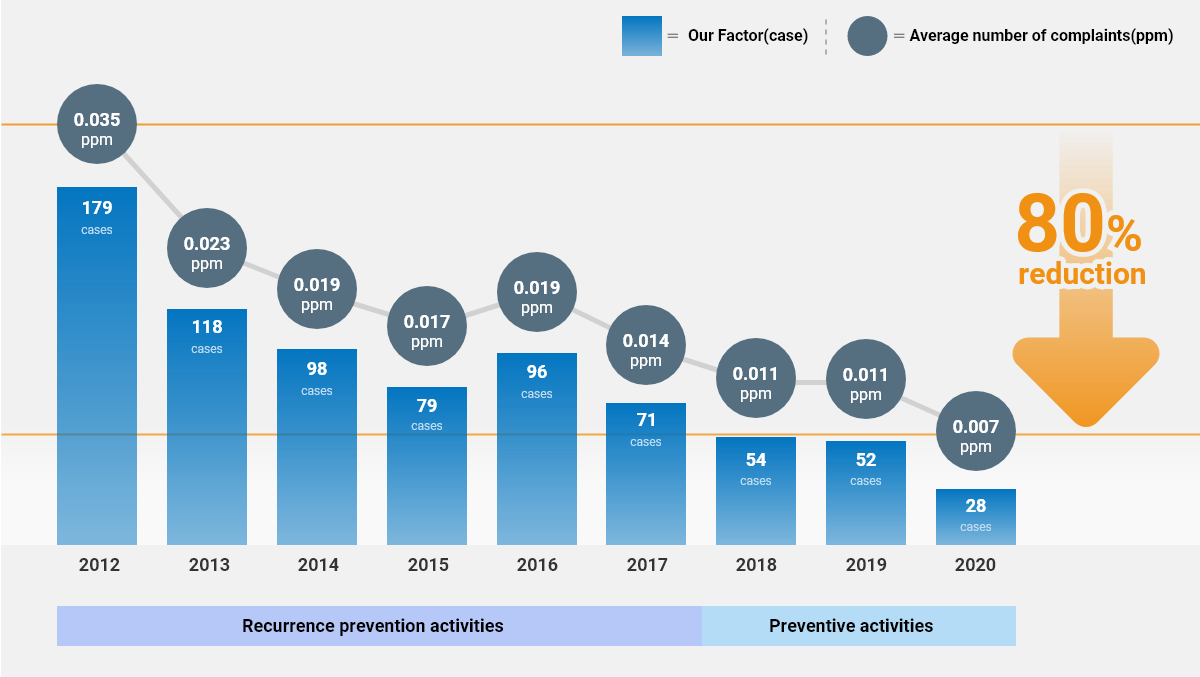 How to respond to Product Accidents or Product Defects
Complaints from customers regarding Product Accidents or Product Defects, or requests for analysis, will be accepted by Rubycon's Quality Assurance Center through each Rubycon sales office.

The Quality Assurance Center shall conduct a primary analysis of the product in question with specialized equipment, and communicate the information to the factory concerned (24 hours a day, 7 days a week), and the investigation into the history and the cause of the problem shall begin.

The relevant factory conducts a ripple effect survey and countermeasure planning, and the Quality Assurance Center centrally manages reporting to customers and implementing countermeasures. The Quality Assurance Center conducts internal audits of the effectiveness of the countermeasures and the progress of horizontal deployment, and everyone involved is promoting quality improvement under the slogan, "I guarantee quality.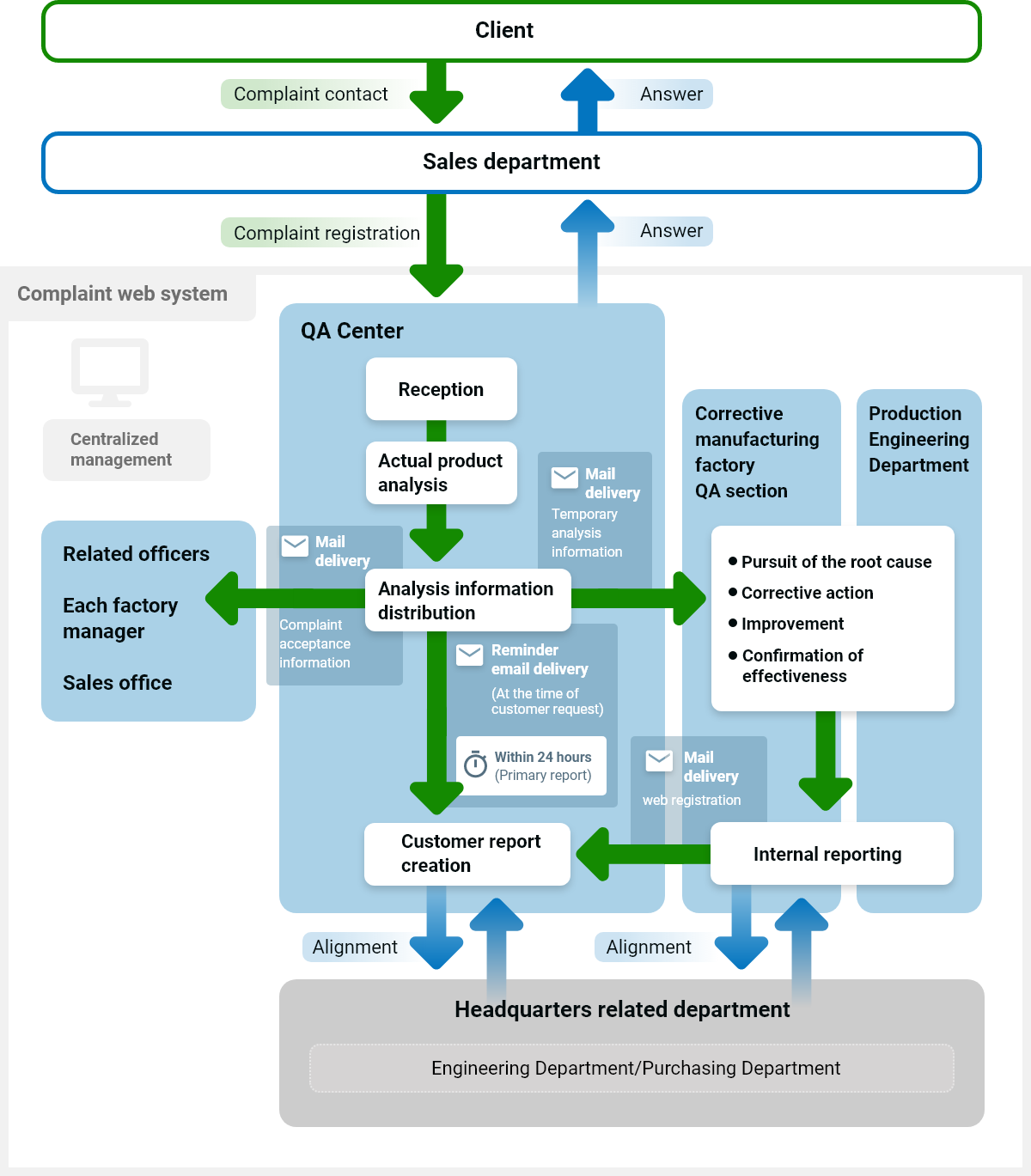 Customer Satisfaction Improvement
We shall promote C0C activities to improve Product Quality, operate Reliability Testing System, comply with IATF & ISO International Standards, and improve corporate cooperation based on establishing Quality Assurance System & Complaint Handling System, with the goal of improving Customer Satisfaction. In reporting to our customers, we are committed to Customer Service with the Motto of improving speed and ability to analyze complaint issues.

Rubycon has Quality Policy of serving Society and contributing to the Future through manufacturing Products with Satisfaction of our Customers, and we conduct annual Customer Satisfaction Survey on evaluation of such items as Cost, Delivery, and Service, and Quality as the top priority, and always strive to improve Customer Satisfaction.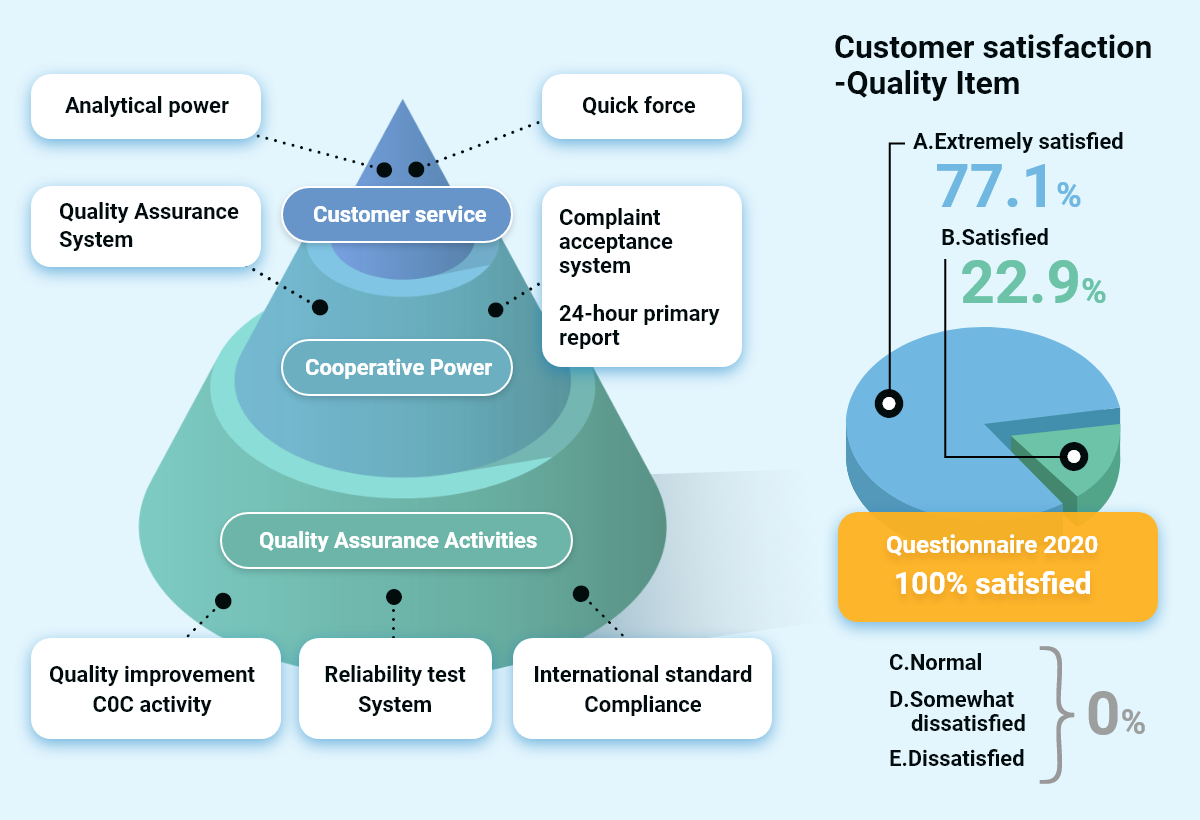 ISO/IATF Certification Status